There are many different types of massage and massage techniques. There are craniosacral therapy, myofascial massage, deep tissue massage, hot stone massage, pregnancy massage, and lymph drainage massage, just to name a few.
Today we will talk a little bit about craniosacral therapy.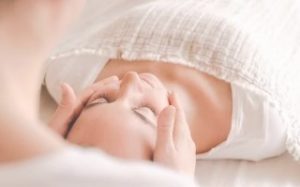 What is it?
Craniosacral Therapy is a gentle form of manual therapy developed by the osteopath William G. Sutherland that targets the nervous system, specifically the dural tube surrounding the brain and spinal cord.
---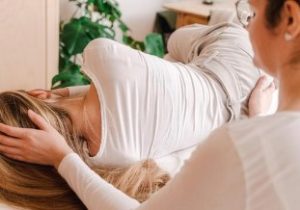 How does it differ from other types of massage?
It's actually not a massage.  It is an osteopathic manual therapy that encourages the parasympathetic nervous system (rest and digest) to function better so that we are able to down-regulate and not be in a constant state of sympathetic nervous system overload (fight, flight, freeze).  The treatment can be done fully clothed and there is not a lot of pressure or movement.  It involves a lot of "holds" in areas of tension.
---
What does it help or why would I request it?
Being in a constant sympathetic state disrupts all the other systems in our bodies, causing dis-ease.  If you suffer from vertigo, TMJ, autoimmune disease (fibromyalgia, PMR, Crohn's, etc.), chronic headaches, or anxiety, this would be a great type of therapy.
---

How often should I do it?
Typically when someone is stuck in a sympathetic state, it is best to have a few treatments more frequently so that your body can experience a more sustained rest and digest response (once or twice a week).  Once things are regulated, once a month or as needed depending on the situation.
---
Is it better for some conditions than others?
If you have had a negative experience with deeper massage or are not getting results, this may be an option to try.
The top couple of benefits are:
TMJ relief, Vertigo Relief, Anxiety Relief, Headache relief
---
Stay tuned for more benefits of massage!
Schedule your session
today and experience the benefits for yourself!
Don't forget to check us out on Facebook and Instagram!