For most people, November brings to mind Thanksgiving and gratitude. Let's chat about gratitude.
What is gratitude?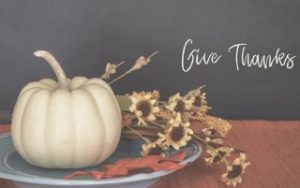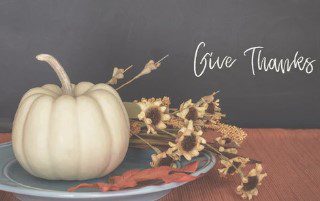 Gratitude is an emotion that is associated with positive outcomes. It is feeling thankful and looking for the positive.
Clearly, it helps with your emotional health, but did you know it can also help you with your physical health?
---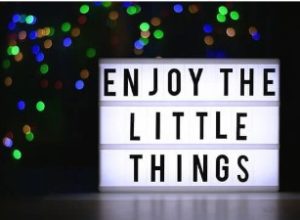 For most of my life, I would only see the faults and imperfections within myself, others, and in my environment.  I had convinced myself that I could not be successful as a massage therapist and constantly worried about EVERYTHING.
I brought myself into such a state of worry that I closed my business and took a full-time job as an administrator for a year.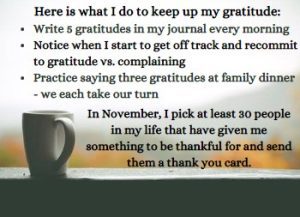 As soon as I started shifting my blaming, shaming, and complaining into giving thanks for what I had, there was a shift in my life.
Even when I started to read the book, I didn't really believe that my circumstances could change by just changing my thoughts.
It is a practice that I have to keep, but it does not come naturally to me, which is ok!
---
Gratitude and Your Health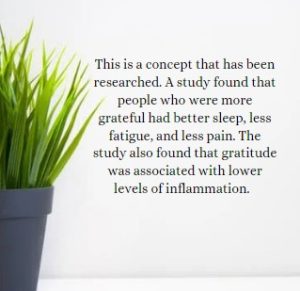 This study was published in the
journal Circulation
and looked at data from over 1,000 adults who were asked about their level of gratitude and then followed them for 10 years.
The findings showed that those who reported higher levels of gratitude were more likely to have lower levels of inflammation and better cardiovascular health.
---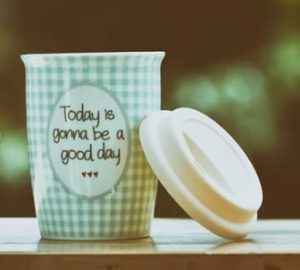 Being grateful has many benefits for your health. It can improve your sleep, lower blood pressure, reduce inflammation,  improve your heart health, help you cope with stress, and make you feel happier and more optimistic.
So next time you're feeling down, take a moment to think about what you're grateful for. It just might make you feel better – and healthier.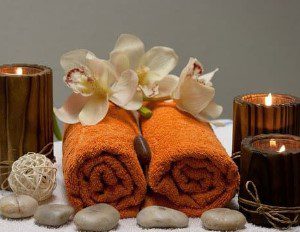 Stay tuned for more benefits of massage!
Schedule your session with Jill today and experience the benefits for yourself!
Don't forget to check us out on Facebook and Instagram!
P.S. We LOVE reviews. Love our work? Leave us a review here!